Rilke on Love and Other Difficulties: Translations and Considerations
By Rainer Maria Rilke, John J.L. Mood (translator),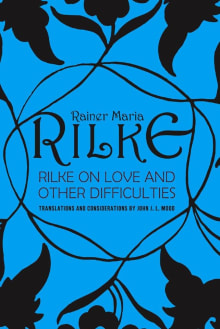 Why this book?
Rilke has been my favourite poet since I was in my 20s—the depth of emotion and the lack of sentiment is what attracts me to his work. In his mind, love is a very serious thing, as the title suggests. No hearts and roses—just the truth about human emotions. I use one of the poems ("The Seven Phallic Poems, IV") in this book in my book—Jon reads it to Becca at a very intimate moment. I believe Rilke's work in this book was my introduction to erotic poetry.
---