Starship Troopers
By Robert A. Heinlein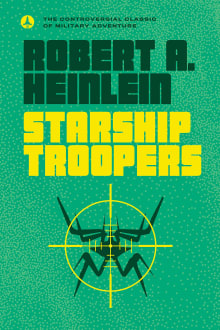 Why this book?
Starship Troopers by Robert Heinlein, is a classic, and the book that caused me to fall in love with the military science fiction sub-genre as a kid.
As far as I am concerned, Starship Troopers was the first true military science fiction novel, and paved the way for all the authors who followed including me.
---
When you buy a book we may earn a small commission.