They Walked Like Men
By Clifford D. Simak,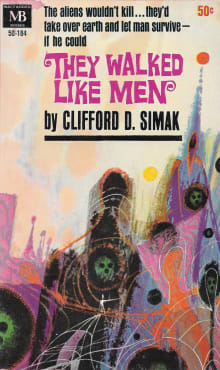 Recommended by Kfir Luzzatto
From Kfir's list on realistic science fiction.
This story of alien invasion is hauntingly realistic and frighteningly fun. It has one of the most original plots I have ever seen and, despite the absurdity of the events recounted in it, this book has a ring of truth to it. You read something utterly preposterous and murmur to yourself, "this might happen!" After reading it, you will start looking at events around you differently.
---