The Mind Has No Sex?
By Londa Schiebinger,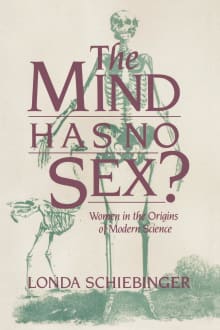 Recommended by Gina Rippon
From Gina's list on women's science superpowers.
If you know anyone who still holds on to the belief that science can operate in a political vacuum, please thrust this book upon them! In 1673, a brave philosopher called Francois Poullain de la Barre publicly observed that he saw no reason why women could not be treated as the equals of men in all spheres of influence, including science. The Mind has no Sex, he declared! In this wonderfully readable book on the history of women in science, Londa Schiebinger shows us just how that belief played out. Track the jaw-dropping arrogance of science's male gatekeepers as they systematically used every trick in their power to exclude women, weaponising their biology against them (Blame the Brain!), demeaning and downgrading their annoyingly evident talents. This book will make you angry – and so it should!
---