To Command and Collar
By Cherise Sinclair,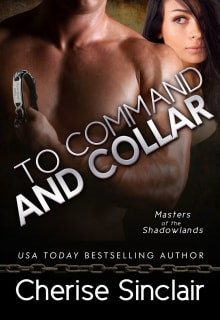 Why this book?
Cherise Sinclair is my number one BDSM Romance author. The reason I love her books is their great storylines, relatable characters, and realistic but steamy sex, and BDSM scenes. To Command and Collar is book five in Master of the Shadowlands. Although I would advise to start reading the series from book one (Club Shadowlands), I chose book five because it is my favorite. I love Raoul and Kim and their hard-won journey to happiness.
---