Visions of Deliverance: Moriscos and the Politics of Prophecy in the Early Modern Mediterranean
By Mayte Green-Mercado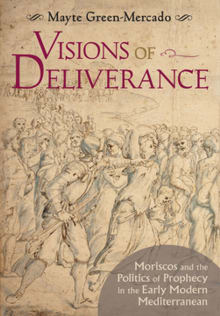 Why this book?
This is a really splendid book and an original approach to the history of the Morisco community of Spain as they struggled for survival and sought to gain either recognition as Spaniards or rehabilitation as Muslim. Mercado uses a range of sources in Latin, Spanish, Arabic, Turkish, and Aljamiado, to examine the internal religious life of these forcibly converted Muslims. Her entrée into this world—through the prophecies and predictions, made by Moriscos themselves or as gleaned through the reading of "new" inquisitorial records and through the reaction of the Catholic and royal establishment.
Illuminating a dark corner of sixteenth-century European and Islamic history, Green-Mercado presents both the Old Christians and Moriscos with admirable nuance, while at the same time avoiding both a moralizing or nostalgic approach to the subject. 

---
When you buy a book we may earn a small commission.