The Feminist Promise: 1792 to the Present
By Christine Stansell,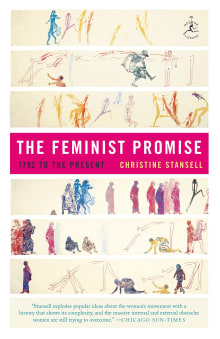 Why this book?
I am recommending this book because it is a beautifully written, originally argued overview of women's rights long history. Stansell organizes her compelling history of women's rights around the shift from mothers' perspectives (nineteenth-century feminism) to daughters' perspectives (twentieth century). She writes beautifully and sweeps over this long tradition without minimizing the disagreements, shifts, and changes, all the while emphasizing the consistent theme of women's individual freedom and collective struggle.
---