Zeus Is Undead
By Michael G. Munz,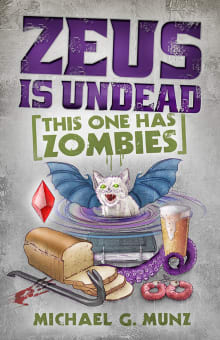 Recommended by Sean Schubert
From Sean's list on to prove the apocalypse can still be fun.
Zeus is Undead is a sequel to the playful Zeus is Dead and is equally as clever and entertaining. I'm a sucker for great story-telling and building a narrative around the history of Greek myths got my attention. In the previous story, Zeus' death meant his longstanding order of maintaining distance and no interference between the gods and the world of the mortals evaporated, leading to fun mischief and the introduction of gods, demi-gods, and mythic monsters into our modern world. Zeus is Undead goes further by adding zombies into the mix. Just a lot of fun.
---