Soul of the Age: A Biography of the Mind of William Shakespeare
By Jonathan Bate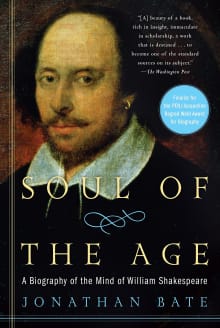 Why this book?
Critics argue that William Shakespeare did not write the works attributed to him because he lacked the knowledge of classical myth and history basic to his plots and imagery. Jonathan Bates proves that the curriculum of the grammar school in Stratford-on-Avon provided an education sufficient to explain Shakespeare's plays and poems. Bate reviews books in English and Latin that Shakespeare would have read and that created his rhetorical brilliance. 
I treasure Bate's biography because my own background originated in a rural, agricultural setting outside the social and economic circles that usually produce academic types. Bates disproves the fallacy that only the privileged and elite can survive and thrive in life and careers.
---
When you buy a book we may earn a small commission.