The Baby Owner's Manual
By Louis Borgenicht, Joe Borgenicht,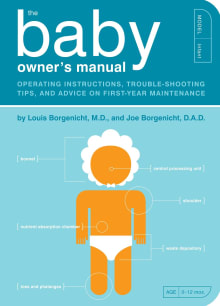 Recommended by Ohad Ouziel
From Ohad's list on keeping your sanity as a parent.
This humorously titled book actually takes itself pretty seriously, and contains some solid parenting advice. Like all parenting guides it is to be taken with a grain of salt, but I applaud the light-hearted tone it takes. All too often parenting books make the overwhelming experience of becoming a parent even worth by taking it too seriously, The Baby Owners' Manual shows the right approach.

---