The Good Sleeper: The Essential Guide to Sleep for Your Baby (and You)
By Janet Krone Kennedy,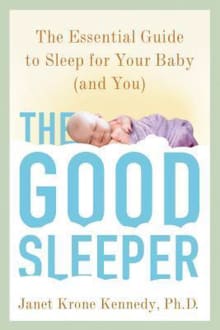 Why this book?
The Good Sleeper was recommended to me by a mom in my neighborhood who instantly noticed that I was struggling with my new role. While my daughter was keeping me up most of the night, her baby was actually sleeping for sustained periods of time in his crib. Sure enough, after reading this book, I was finally able to understand the science behind what was happening with my baby and how I could best meet her needs. I read and reread each chapter as I tried the strategies until I found the right ones for my child. It's no exaggeration to say that getting sleep changed my world! Pass this book along and give a new parent the gift of sleep.

---