The Three-Body Problem
By Liu Cixin, Ken Liu (translator),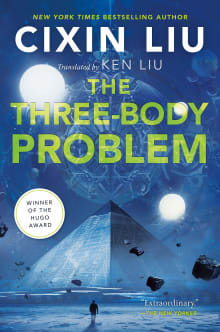 Why this book?
The Three-Body Problem is on the one hand a science fiction novel, one that imagines a distant race that would (literally) kill to have a home world as stable as our little earth. But it's also a historical novel (it begins during China's Cultural Revolution), and an anthropological exploration. It seems to study the human race from a vast distance, and to severely judge our myopia and hubris. This is something I've always been interested in as a writer… getting above it all and trying to recontextualize our species within the vastness of the cosmos. 
---