The Beggar Maid: Stories of Flo and Rose
By Alice Munro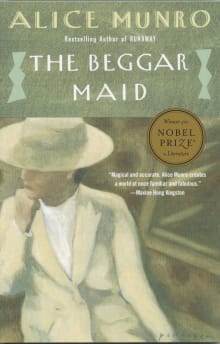 Why this book?
The book is like a series of snapshots, taken over forty years, as times and the protagonists change (or don't change). Their relationship readjusts itself but their bond – though sometimes tenuous – never becomes detached. Each story is complete in itself but they build into a collage that reads better as a whole than it did in its parts.
Flo is a practical, unimaginative woman, left to bring up Rose, her stepdaughter. Rose is an awkward child, unpromising at first, but through the course of the stories manages to escape and build her own life.
Munro's language is sublime, like a banquet of delicious things you have to sip and savour; she sees beauty and profound truth in everyday things.
This was the first connected-story novel I read, and I loved the idea that a story can be told from many different points of view: of people, of time, of perspective.
---
When you buy a book we may earn a small commission.