Life a User's Manual
By Georges Perec, David Bellos (translator),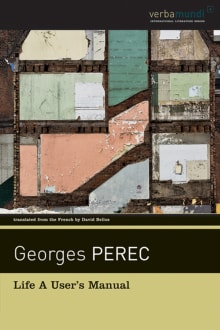 Why this book?
Life A User's Manual is an astonishing book. Shaped like a jigsaw, and telling the story of an extraordinary jigsaw, a single second passes in the course of its hundreds of pages, but in that second the book visits so many different, extraordinary worlds, and finds a way, miraculously, to join them all together.
---