D-Day: June 6, 1944: The Climactic Battle of World War II
By Stephen E. Ambrose,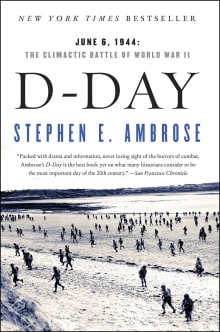 Why this book?
Published in time for the 50th anniversary of D-Day (Operation Overlord) in 1994, Ambrose's 656-page tome covers the broad scope of the massive, history-changing operation, with special attention paid to the parachute and glider operations. The author details the overall planning of the air-and-sea operation—and analyzes why the most carefully planned invasion in history nearly went terribly wrong. This is the ultimate history of the battle that changed the outcome of World War II.

---