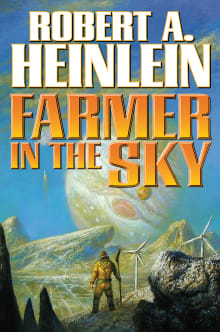 Farmer in the Sky
By Robert A. Heinlein
Why this book?
All of Robert Heinlein's YA novels are good (better, in my opinion, than his adult novels), but this one has special meaning for me because it was the first book I ever read about colonizing an uninhabited world. At the time it was published in 1950 I was sixteen and had been enthusiastic about the possibility of space travel for four years, since long before the general public was familiar with it; but all the space fiction I knew of was about mere adventure, usually adventure focused on fighting. The idea that families could someday settle a new planet--and, despite…
From the list:
The best young adult books about imaginary worlds
When you buy a book we may earn a small commission.