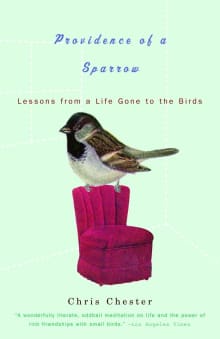 Providence of a Sparrow: Lessons from a Life Gone to the Birds
By Chris Chester
Why this book?
An electrician and his wife rescue an orphaned baby house sparrow and raise him into adulthood and beyond. This beautifully and at times hilariously told story is full of precious revelations about the rich personality of a bird routinely overlooked by us.

From the list:
The best books for understanding and appreciating birds
When you buy a book we may earn a small commission.