Shakespeare in Love: A Screenplay
By Marc Norman, Tom Stoppard,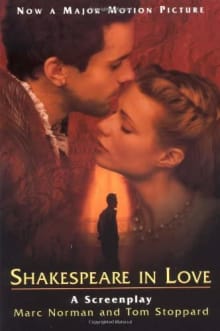 Why this book?
This is the screenplay of the movie that caught all our hearts. Until this film was made, most people imagined William Shakespeare as a balding, portly man who wrote plays that no one could understand then or now.
But in this film, Shakespeare is a (handsome) man, questing for love as well as a writer whose words speak to everyone's heart. Plus there's mistaken identities, subplots, intrigue, and Queen Elizabeth. What's not to love?
---