The Lions of Little Rock
By Kristin Levine,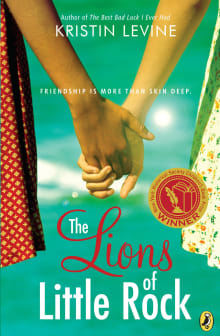 Recommended by Trudy Krisher
From Trudy's list on historical fiction about the Jim Crow South.
I had long been familiar with the events of Little Rock Central High, having read books, articles, and online accounts of the attempt to integrate this Arkansas school. I found The Lions of Little Rock an accurate and compelling novel that provides young adults with a masterful introduction to how attempts to integrate the Jim Crow South impacted its children. Built on the seminal events to integrate Arkansas's Little Rock High in 1958, the friendship of young Marlee and Liz portrays how segregation damages not just communities, but friendships. Young adults will be pulled in by Levine's blend of plot, humor, and emotion to make this a memorable work of historical fiction that may inspire young readers to engage in the cause of civil rights. 

---