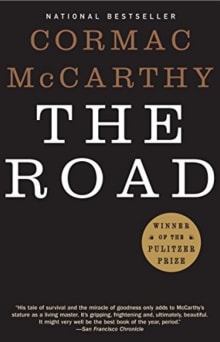 The Road
By Cormac McCarthy
Why this book?
This is the best novel I will never read again. Except I've said that before. And then I read it again. I like hope, and this post-apocalyptic novel (not a pandemic, but almost everyone is dead, so it's in the same vein) is short on hope.
And yet. The Road is gorgeous. It's the story of The Man and The Boy on The Road in a devastated world. They have nothing but a shopping cart with a rearview mirror hooked up so they can get advanced warning of predators.
And they have love. This father and son love each other…
From the list:
The best books that make our pandemic look mild
When you buy a book we may earn a small commission.