The Long Walk
By Stephen King,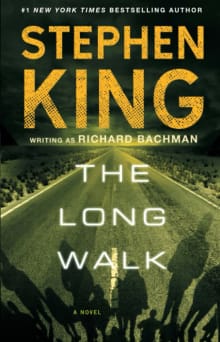 Recommended by Richard Ayre
From Richard's list on mixing horror with other genres.
Writing as Richard Bachman, this quite short story (for King) is set in a future where once a year, young people are invited to take part in the 'Long Walk.' The premise is simple; you walk until you can't walk any further. Keep above a certain speed limit or, after a couple of warnings, the soldiers who trail the walkers will shoot you dead. The winner is the one who survives. It sounds stupid, but, my God, when I first read it, I felt as if I had been on the walk with the characters you get to know. Horrifying simply because of the skill of King's writing in describing the feelings of utter exhaustion and terror along the way. Human horror at its peak.
---