Twilight
By Stephenie Meyer,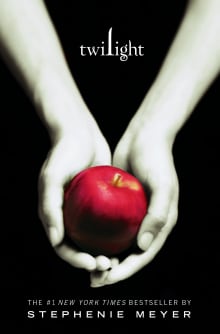 Why this book?
I enjoyed this story because I believe in love and believe it can last forever given the right circumstance, in this case, immortality. As a little girl, I had hoped that I would find that happily ever after, but it wasn't in the cards for me. So, reading about Bella's feelings towards Edward allows me to experience those affections that I feel I was robbed of having. 
The book creates a classic love triangle with the expected struggles of unrequited love and then sets the stage for an agreeable resolution between the three main characters with the introduction of the half-vampire, half-human child. It's a win-win situation all the way around.
The value I got from the book was to fall in love and think it will be forever is a great idea.  That doesn't happen nowadays, and it appears that the only way for it to happen for this couple was to become immortal. Then the word "forever" truly has a more infinite meaning. So if you are into love stories with unlikely characters, this is a good book.
---