In the Dream House
By Carmen Maria Machado,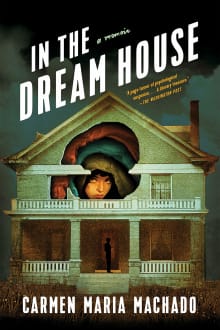 Recommended by Katrina Leno
From Katrina's list on about haunted minds.
This raw and heartbreaking memoir is told in prose that is sometimes stark, sometimes lush, and always riveting. It is a story of domestic abuse that especially highlights the way an abuser can affect so much more than your physical health. The dream house Machado speaks of is a haunted house in and of itself, a metaphorical place that the abuser has infiltrated, its unwelcome and ever-present guest. This is not an easy read, but it has stayed with me long after I finished its last page. 
---