Conscious Femininity
By Marion Woodman,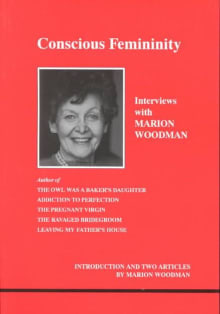 Recommended by Anita Johnston
From Anita's list on the archetypal feminine.
Marian Woodman has been my shero ever since I attended a workshop of hers. I recall sitting in the audience listening to her speak and blinking my eyes. How could it be that she could shape-shift from a coy flirtatious maiden, into a warm nurturing mother, and then moments later appear as a regal, confident, and sovereign queen and then a deeply wise crone? She clearly understood and embodied the full range of the conscious feminine in its various aspects.
Of her many books, this is the one I love the most because, in this collection of interviews with her, the passion of her speaking voice comes through the written word loud and clear. Her phrasing is so delicious, my tattered copy is underlined throughout.

---