Set My Heart to Five
By Simon Stephenson,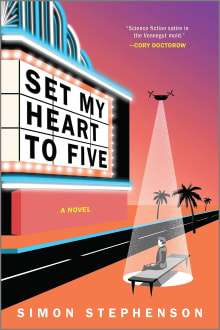 Recommended by Lucie Britsch
From Lucie's list on when having an existential crisis to feel better.
This book got me out of a funk when I couldn't feel like reading anything. It's a book about a robot that wants to write a movie to save humanity after he becomes self-aware. It's funny and sweet and will make you laugh and cry maybe not worry so much about the imminent robot uprising.
---