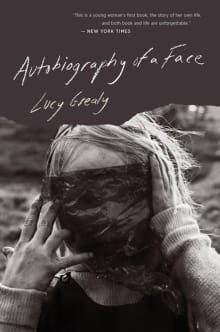 Autobiography of a Face
By Lucy Grealy
Why this book?
Grealy lost her jaw to cancer when she was a young girl and endured many reconstructive surgeries. Her facial deformities and how people reacted to her appearance determined the course of her life and art. "I was my face, I was ugliness. . . .Everything led to it, everything receded from it—my face as personal vanishing point." Grealy was a hard person to befriend (I knew her briefly), and she died of an accidental overdose after many years of addiction to pain medication. The work she left behind is not easily forgotten.

From the list:
The best books on the existential crisis of looking in a mirror
When you buy a book we may earn a small commission.