Autobiography of a Face
By Lucy Grealy,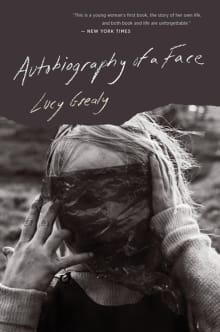 Book description
A New York Times Notable Book
"Grealy has turned her misfortune into a book that is engaging and engrossing, a story of grace as well as cruelty, and a demonstration of her own wit and style and class."—Washington Post Book World
"It is impossible to read Autobiography of a Face…
Why read it?
2 authors picked Autobiography of a Face as one of their favorite books. Why do they recommend it?
Carol Fiore
Perhaps it takes a gifted poet to write about loneliness and pain in a way that is free of self-pity. Lucy Grealy is that poet, and this is the book I recommend in my grief self-help workbook (published in 2014).
Ms. Grealy, diagnosed with cancer at only 9, lost a third of her jaw and eventually underwent 30 torturous surgeries. She endured not only ridicule from classmates, but her own feelings of ugliness and rejection. This memoir is full of wit, insight, and beautifully crafted sentences that spare the reader from much of the frightening details. If ever there was…
Sallie Tisdale
Grealy lost her jaw to cancer when she was a young girl and endured many reconstructive surgeries. Her facial deformities and how people reacted to her appearance determined the course of her life and art. "I was my face, I was ugliness. . . .Everything led to it, everything receded from it—my face as personal vanishing point." Grealy was a hard person to befriend (I knew her briefly), and she died of an accidental overdose after many years of addiction to pain medication. The work she left behind is not easily forgotten.