Forged in Battle: The Civil War Alliance of Black Soldiers and White Officers
By Joseph T. Glatthaar,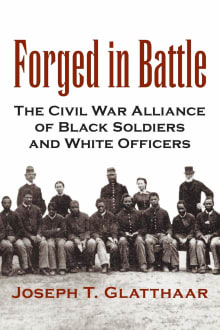 Why this book?
The decision to recruit Black soldiers made an enormous difference in the war and in politics. Black recruits to the U.S. Army equaled all the northern men lost in the first two years of fighting and proved themselves on many battlefields. Their sacrifice also made an irrefutable case for Black rights. Joseph Glatthaar's book admirably tells the story of these soldiers and their white officers.

---