In Praise of Idleness
By Bertrand Russell,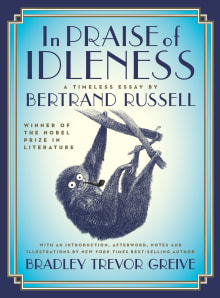 Recommended by Carl Honoré
From Carl's list on slowness.
Published in 1932, this essay hails from an era long before side hustles, smartphones and social media. And yet it still feels fresh and relevant today. Russell saw the cult of work as a form of social control – you keep people down by keeping them working. His view that more time for leisure would create a kinder, gentler society chimes with the Slow philosophy. In Praise of Idleness is a delicious paean to the art of doing things – or nothing at all – for the sheer joy of it.

---