Mr. Putin: Operative in the Kremlin
By Clifford G. Gaddy, Fiona Hill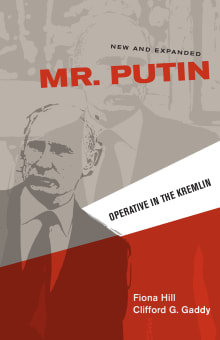 Why this book?
You may recognize Fiona Hill from her damning testimony in the first impeachment of President Donald Trump in the Ukraine scandal, at which time she was senior director for European and Russian affairs at the National Security Council. Prior to that, she—along with co-author Cliff Gaddy—were two of the top minds on Russian politics at the Brookings Institute.

Together their book, Mr. Putin: Operative in the Kremlin goes beyond the standard biographies of Vladimir Putin's rise from the streets of Leningrad to the KGB to the Kremlin. More importantly, it highlights the variety of roles that Putin plays in the role he currently occupies: the embodiment of the state, the interpreter of Russian history, the survivalist, the outsider, the free marketeer, and the case officer. Understanding how Putin switches from one role to another atop the Russian political system is crucial to understand that system.

---
When you buy a book we may earn a small commission.