Tarzan of the Apes: Edgar Rice Burroughs Authorized Library
By Edgar Rice Burroughs, Remo (illustrator),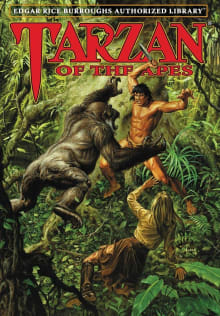 Why this book?
Tarzan of the Apes is one of the first books to completely grab my attention and take me to another place. As a young reader, I lost hours on end exploring Africa with this man separated from all society. Mr. Burroughs has a way of storytelling easily followed and powerfully descriptive. The story is simple but compelling and easily accessible for early teens.
---