Influence: The Psychology of Persuasion
By Robert B. Cialdini,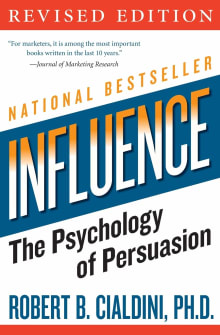 Why this book?
This book, more than any other, inspired me to study the fascinating topic of persuasion. It not only helped me understand and defend myself against some of sneakiest tactics used by persuasion tricksters, it guided my thinking about what it means to be an ethical influencer. It is also chock full of "real life" examples, which makes it highly readable.

---