Influence: The Psychology of Persuasion
By Robert B. Cialdini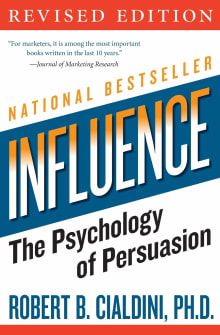 Why this book?
Anyone who expects to be a leader understands that they must be a persuasive communicator: to gain buy-in for their goals and projects, to help others rally around a mission or cause, to build loyalty among team members, to energize people to "go the extra mile" when they're tired and see few rewards for their efforts.

This book identifies, categorizes, and illustrates the six ways leaders communicate to reach people logically and emotionally to change hearts and minds. I love this book because it rings true to my own experience.

---
When you buy a book we may earn a small commission.