Influence: The Psychology of Persuasion
By Robert B. Cialdini,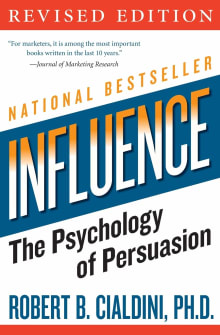 Why this book?
The author is also a social psychologist (we were trained in the same Ph.D. program), and this book is one of the seminal works in the field. Bob Cialdini systematically applies well-worn rules of social attraction and power derived from voluminous research on attitudes and persuasion to marketing challenges. Many practitioners became aware of the complex dynamics of persuasion as a result of this book. 

---