Playing to Win: How Strategy Really Works
By A.G. Lafley, Roger L. Martin,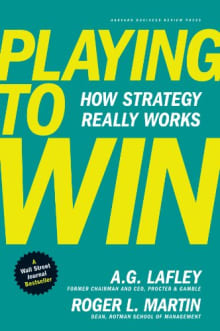 Why this book?
This is your strategy playbook: it will teach you to think systematically about the amorphous subject of strategy. It is both concrete and an eye-opener on what strategy is and can do for an organization. Use it as a step-by-step guide to think about strategy, and use it also to understand what strategy is.
---