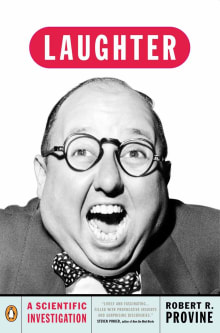 Laughter: A Scientific Investigation
By Robert R. Provine
Why this book?
If you are curious about the ins and outs of why we laugh, this is the book to read. Among other things, it will answer such questions as to why we laugh, is laughter contagious, and has anyone ever died laughing. Written by the world's leading scientific expert on laughter.

From the list:
The best books on therapeutic humor & laughter
When you buy a book we may earn a small commission.