Sick Enough: A Guide to the Medical Complications of Eating Disorders
By Jennifer L. Gaudiani,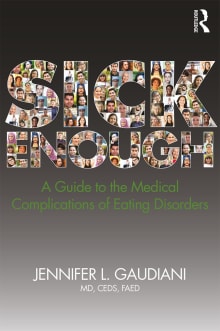 Why this book?
Eating disorders can be obviously dangerous to your health, but also deceptively dangerous. Understanding the physical warning signs is important when you work with eating disorders or if you have an eating disorder. Many clients who have eating disorders do not realize the damage that can be done even when they don't notice symptoms.
---