I Am Legend
By Richard Matheson,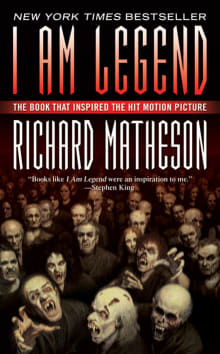 Why this book?
I rarely reread a novel, but I've read this one five times so far. In just 25,000 words, Matheson does a masterful job of world-building. You experience the devastating effects of an apocalypse in a very personal, intimate way. It has the most meaningful, heartbreaking ending of any book I've ever read (and I'm bitter that all three film adaptations botched that ending).
Matheson created the modern vampire in this book, the first to invoke science for the monsters' creation instead of supernatural elements. He also inadvertently created the zombie movie genre; George Romero cites the Vincent Price adaptation of I Am Legend, The Last Man on Earth (co-written by Matheson), as his main inspiration for Night of the Living Dead.

---