The Stand
By Stephen King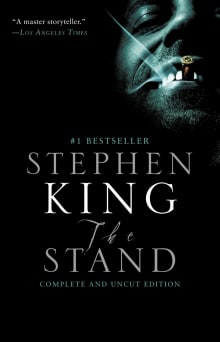 Why this book?
This novel was published in the UK the year I turned fifteen, although I didn't read it until I was around seventeen. Already a recent convert to Stephen King after discovering him with Carrie, and falling in love with his storytelling in Salem's Lot, it was with a shiver of anticipation that I opened my copy of The Stand and began to read. That opening scene, where a car comes crashing into a gas station—a car filled with a dying family suffering from some as-yet unidentified sickness—hooked me in and from there the book never let me go.
I still have my paperback copy from all those years back. Dog-eared and yellowing, I'll never get rid of it. It feels like a part of me.
---
When you buy a book we may earn a small commission.