The Beekeeper of Aleppo
By Christy Lefteri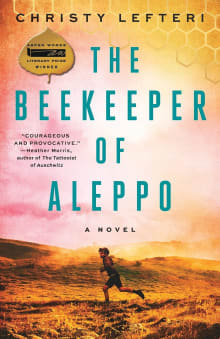 Why this book?
Christy has written a contemporary story of survival, hope, love, and courage. She tells the story of Nuri, a beekeeper from Aleppo, and his wife as they flee the war still raging in their country (Syria) and their journey to a new life in Britain. 
Christy spent time working in a refugee camp in Greece and saw firsthand the tragedy of those seeking a better, safe life. She provides you with the depth of this suffering beyond the six-second soundbites you watch on your nightly news.
---
When you buy a book we may earn a small commission.