A Man Called Ove
By Fredrik Backman,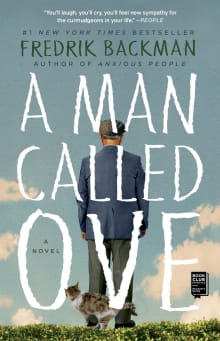 Recommended by Linda MacKillop
From Linda's list on protagonists in intergenerational relationships.
I love how this touching novel blends humor with poignancy as we experience the power of community and intergenerational relationships to lure cantankerous Ove away from his desire to harm himself. As a recent widower and a stickler for routine and order, Ove's new young neighbors interrupt all his plans and routines to change the course of his lonely life with their chatty friendliness and inability to be dissuaded by his standoffishness. Through the author's sympathetic rendering, Ove appears with all the complexities of a person who has been battered by life and fallen into loneliness. His story is a cautionary tale for us all.
---