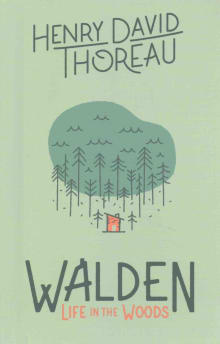 Walden: or, Life in the Woods
By Henry David Thoreau
Why this book?
In 1845 Thoreau built a small cabin on land owned by his friend, the philosopher and poet Ralph Waldo Emerson, and conducted a two-year experiment in simple living. Walden is his account of this experiment. It's a hard book to summarize since, although quite short, it combines memoir, philosophical reflection, natural history, and social commentary. But it is beautifully written, and it has been an inspiration to countless readers who, like Thoreau, believe that we can deepen our experience of life by drawing closer to what is natural and elemental, reducing our dependency on things and, at least for a…
From the list:
The best books to inspire simple living
When you buy a book we may earn a small commission.