Spirit Slate Writing and Kindred Phenomena
By William E. Robinson,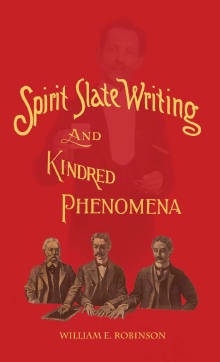 Why this book?
William Ellsworth Robinson, who became better known as the magician Chung Ling Soo, devised tricks for Alexander Herrmann and other great magicians in the late 19th century. While he was developing stage magic, Spiritualists were performing what they branded as real magic—actually communicating with the dead in various ways. One of those ways was through a slate. Ask a question and with the slate positioned beneath a table, spirits would scribble a message in chalk. In this book, Robinson explains how these ghostly miracles and others could be achieved purely through the ingenuity of the living. The numerous illustrations make this book as wondrous to look through as is it to read.
---