Against Method
By Paul Feyerabend,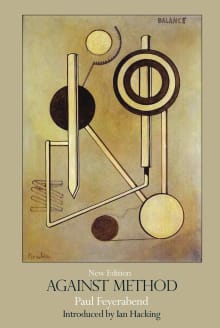 Recommended by Deirdre N. McCloskey
From Deirdre's list on the rhetoric of science (from a distinguished professor).
Read it to jolt you out of thinking that there is a Scientific Method like the one you heard about in high school chemistry. Feyerabend was trained as a physicist, and knew how scientists actually argue, as he shows here in a startling analysis of Galileo's Dialogue.

---