Little Labors
By Rivka Galchen,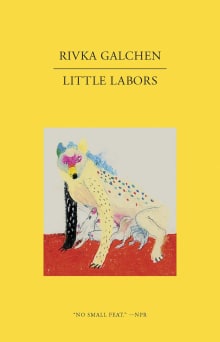 Recommended by Weike Wang
From Weike's list on workaholics who still have time to read.
A friend once described her early years of motherhood as non-stop work but also total idleness. Galchen's slim book of collected observations and witticisms about babies and motherhood, some only one dazzling paragraph long, made me pause to savor each word. I liken reading this book to reading fun poetry or admiring a pop-up gallery. You can read a bit of this book every day, without losing the thread. Each chapter (they are very mini chapters) made me see the world in a new light. Many made me laugh out loud with joy. 
---