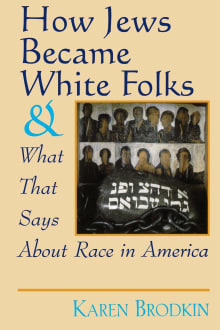 How Jews Became White Folks and What That Says About Race in America
By Karen Brodkin
Why this book?
Now that I've raised the issue of whiteness – ways in which American structures and institutions reflect the agendas and interests of white people, and the role those structures play in shaping opportunity and life experiences -- here I want to bring it front and center. Many white people don't recognize how they benefit from having white skin (called "white privilege") and many white ethnic groups, including many white Jews in the U.S., deny their white privilege altogether, insisting that they too have been the victim of white discrimination, and that anti-Black racism is no different. Brodkin offers a powerful…
From the list:
The best books on Black-Jewish relations
When you buy a book we may earn a small commission.