Restarting the Future: How to Fix the Intangible Economy
By Jonathan Haskel, Stian Westlake,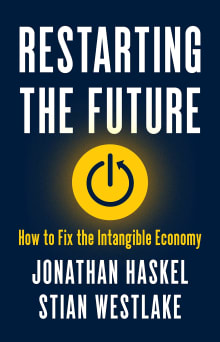 Why this book?
What will the future of work look like, and how can we prepare to navigate it successfully? This book is at the top of the list for understanding the profound shift that we are living through. The authors follow up their excellent Capitalism without Capital by continuing to describe a workplace based on intangibles. The economy today is driven by forces that place a premium on innovation, knowledge, ideas, and brand, and these intangibles are increasingly vital for growth and success. An outstanding book that provides a framework for the future of work.
---