Redirect: Changing the Stories We Live by
By Timothy D. Wilson,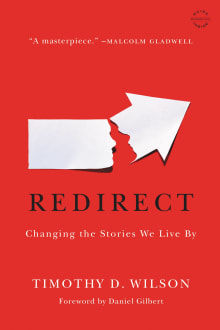 Why this book?
Redirect describes the research on how self-stories drive our behavior. "Self-stories" are the small stories we tell ourselves and others about why we do what we do. There are two reasons why this book is so amazing: First, it makes you see that these largely unconscious self-stories are really controlling our whole lives, and secondly, Dr. Wilson shares his research on how very easy it actually is to change the stories and therefore change our lives. I've used his techniques many times to make it through my own life challenges and it works. Changing your self-story is the only way to get your life to change. Luckily, if you follow Dr. Wilson's research and techniques you will discover it is much easier than you think to change the stories.
---