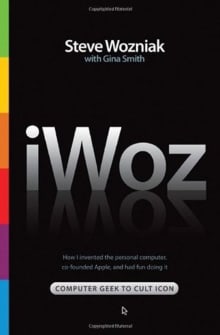 iWoz: Computer Geek to Cult Icon: How I Invented the Personal Computer, Co-Founded Apple, and Had Fun Doing It
By Steve Wozniak, Gina Smith
Why this book?
I feel like it would be crazy to not read a book by a cofounder when you want to learn about the history of a company. Steve Wozniak's autobiography chiefly focuses on his early life and his years at Apple. The writing style is very basic—with a quite simple sentence structure throughout. Perhaps that's because this book was positioned to be attractive to both children and adults. But this is the only book written by one of Apple's cofounders and iWoz has a very positive, inspirational message.
From the list:
The best books to learn about Steve Jobs and the history of Apple Inc.
When you buy a book we may earn a small commission.