Alan Turing: The Enigma
By Andrew Hodges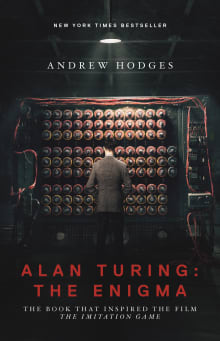 Why this book?
I first learned about Turing from Andy van Dam in my first computer science class at Brown, in 1966 (yes, there was a CS class back then—it was one of the first anywhere). I read this definitive biography when it first came out in 1983 and found it fascinating. Much later, when I was organizing the Turing Centennial Celebration at Princeton in 2012, I was amazed to learn that the book was out of print. I mentioned this to Vickie Kearn, a longtime editor at Princeton University Press, and she seized the opportunity to go visit Hodges and get rights to the book. The timing was propitious, because the new movie The Imitation Game starring Benedict Cumberbatch was also in the works, and the book turned out to be a bestseller.
There is all sorts of technical detail that can be saved for a second reading, but the story of Turing's life is not to be missed
---
When you buy a book we may earn a small commission.