Sons And Lovers
By D.H. Lawrence, Taylor Anderson (editor),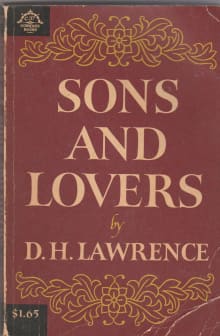 Recommended by Jude Tresswell
From Jude's list on featuring the lives of coal miners.
Another book that features sons. Lawrence's father was a Nottinghamshire coal miner and there are many little details in the book that attest to the author's knowledge of nineteenth-century mining family life. I've chosen Sons and Lovers because, to me, it asks an unanswerable question and so the tale has stayed in my mind. Did Lawrence despise his own father as much as fictional Paul, influenced by Paul's mother, despises Walter Morel? I'd love to know. I sympathised with Gertrude, the wife and mother, but I felt so sorry for Walter. He worked hard in a terrible job. He became old and tired before his time. Yes, he was uncouth and illiterate, but I felt he deserved some praise, not contempt.
---